Art Riggs: "In this workshop we will provide an understanding of the multiple forces that cause disruption of pelvic balance and offer many techniques to effectively treat fascial, muscular, ligamentous, and osseous elements to give clients relief from specific complaints and to facilitate better balance in the entire body."

Linda Thorborg: "Det er med stor glæde, at jeg igen har fået Art Riggs til at lægge vej forbi Danmark. Han vil over fire dage, fra sine mange års erfaring som Cert. Advanced Rolfer© og Deep Tissue Massge Therapist, give deltagerne nogle værktøjer, der er meget brugbare i klinikken."
Structural Integratrion by Linda Thorborg præsenterer
FOUR DAY BALANCING THE PELVIS WORKSHOP
An understanding of working with the pelvis is essential for any bodyworker because of it's effect upon rotational patterns and front-to-back balance. The pelvis bridges the gap between the upper and lower body and transmits gravity up through the body and is crucial for treating and resolving issues in the whole body from the feet to the head. An understanding of working with both muscles and fascia to resolve rotational stress upon the pelvis and to balance anterior/posterior forces is essential for treatment of both pelvic complaints but for dysfunction above and below, but is only one part of the equation.
In this workshop we will provide and understanding of the multiple forces that cause disruption of pelvic balance and offer many techniques to effectively treat fascial, muscular, ligamentous, and osseous elements to give clients relief from specific complaints and to facilitate better balance in the entire body.
DESCRIPTIONS OF TOPICS
Palpation and analysis of facial, muscular, ligamentous, and osseous restrictions in the pelvis
Analysis and treatment of anterior and posterior pelvic tilt factors
Rotational factors in the legs and spine that effect the pelvis and visa versa

Treatment of the deep rotators and gluteal balance
Adductors and abductors

Working with the psoas and iliacus
Resolving external abdominal torsion on the pelvis and ribs
Techniques for treating the Sacrum

Soft Tissue
Improving osseous movement of the sacrum with joint mobilization

Balancing the innominate bones of the pelvis from stress from above and below
Muscle energy techniques
Transitioning pelvic mobility up the spine and down the legs
For mere information om underviseren se: Deeptissuemassagemanual.com/artbio/
Tilmelding senest den 22/4-2017
Tilmelding først gældende og bindende ved betaling af kursusafgift.
Evt. spørgsmål rettes til Martin Egeberg på meterapi@meterapi.dk.
Dato: 20. - 23. maj 2017, kl. 9-18 alle fire dage
Sted: Performance Institute, Rugmarken 12, 3520 Farum
Pris (incl. forplejning): Early Birds, til og med 26/3, kr. 6995,- Fra 27/3 til og med 22/4, kr. 7500,-
Konto: Nordjyske Bank reg.nr.: 7436 kontonr.:0001018307
Deltager-antal: min. 24 pers. og max. 30 pers. Efter "først til mølle"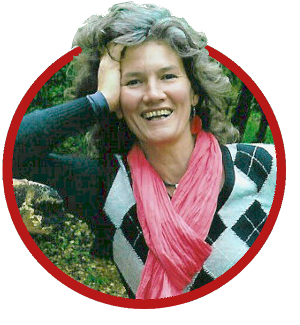 Linda Thorborg er uddannet fysioterapeut i 1995 fra Københavnerskolen. Siden 2000 har Linda beskæftiget sig med bindevæv og de muligheder, det giver at arbejde med bindevævet som udgangspunkt for behandling.
Linda har udvidet sin viden om kroppen, bindevævet og kropsbehandling, gennem uddannelser i Ida Rolf Metode, Kinesis Myofascial Integration ( KMI ) og øvrige kurser hos bl.a. Jeanne Jensen ( Certified Rolfer og Movement/Continuum lærer ). Linda er den første fysioterapeut i Danmark, der har taget hele KMI uddannelsen ( Kinesis Myofacsiel Integration ) hos Thomas Myers i 2010.
Til dagligt arbejder Linda i sin klinik og bruger udelukkende teknikker med udgangspunkt i disse metoder. Målgruppen af klienter er varieret: Lige fra kroniske smerte patienter til toptrænede sportsfolk som danske triatleter: Rasmus Henning, Kim Greisen og det svenske skilandshold.
KINESIS MYOFASCIEL INTEGRATION
KMI tager udgangspunkt i Strukturel Integration, som er behandlingsform der primært arbejder med bindevævet. Bindevæv er over halvdelen af vores krop - mere end muskler og knogler. I dette henseende behandler jeg på bindevævet som omslutter vores muskelvæv, myofascie. Ledbånd, sener, ledkapsler og  knoglehinde er også en del af bindevævssystemet. Bindevæv er vores vægtbærende struktur, der binder vores skeletsystem sammen og giver os vores kropsholdning.
I behandlingsforløbet kigger jeg på hele kroppen – dens holdning og funktion. Vi har tre muskellag:
(ydre – mellemste – indre), som skal fungere sammen i forhold til tyngdekraft. Ved uheld /traume/ensformig træning eller smerteforløb ændres  holdning og eller funktion f.eks ved gang og vi kompenserer for dette via vores bindevævssytem.
Hvis man har været stresset i en periode påvirker det den del af nervesystemet, som hedder det autonome nervesystem. Dette er vores grundfysiologi og er tæt forbundet med bindevæv og derved påvirker stress vores bevægeapparat samt andre fysiologiske og biokemiske processer i kroppen: som fordøjelse, åndedræt, søvn m.m. 
Målet ved strukturel integration er at arbejde med hele kroppen og dens kompensatoriske mønstre, symptomer og endnu vigtigere årsagen, for at skabe en længerevarende effekt. Det er en aktiv behandlingsform som skal bringe dig tilbage til den oprindelige eller til en mere optimal funktionel holdning i en afspændt krop.